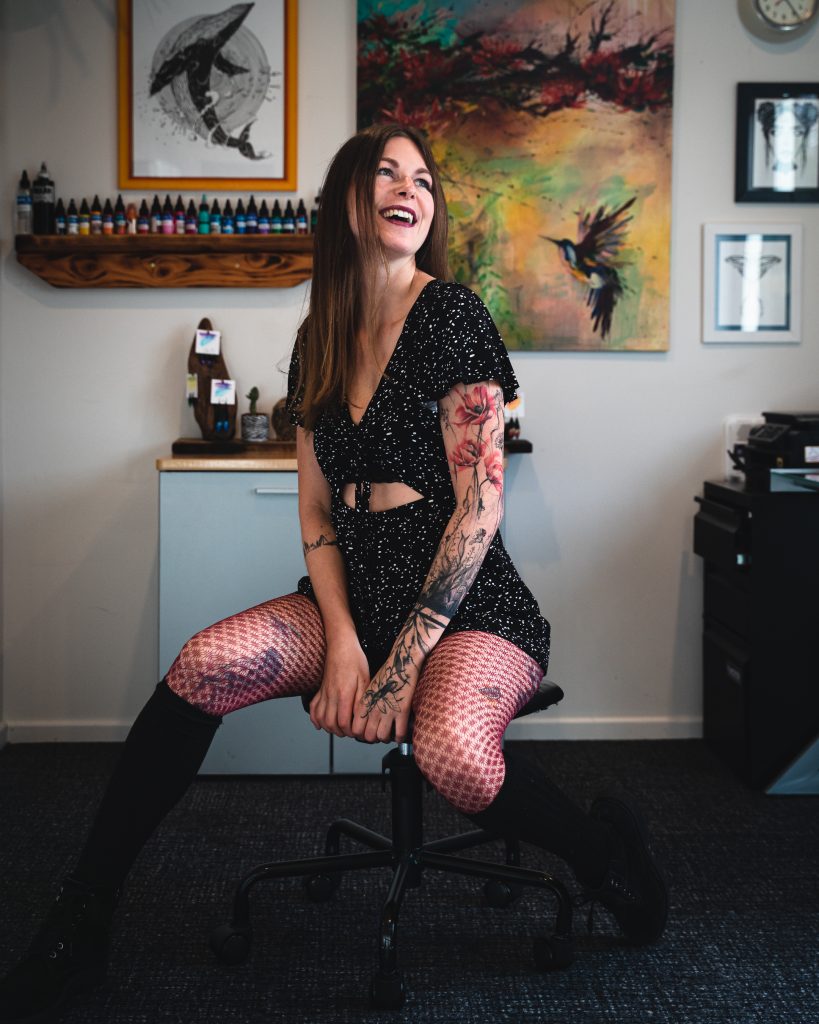 Meet Michaela Madrova aka Mishka, a multi-disciplinary artist with a deep passion for art and adventure. With 7 years of art studies and a bachelor degree in Graphic Design and Arts in the Czech Republic, Mishka has dedicated her life to art. Her love for travel led her to explore four continents, where she enjoyed everyday moments and met amazing humans.
After falling in love with New Zealand more than 4 years ago, Mishka combined her two biggest passions by opening Restless Mouse Art Tattoo Studio, a private tattoo studio in Wanaka. Here, she creates one-of-a-kind designs on human skin and meets clients from around the world.
Mishka's art is a celebration of life, and her clients leave her studio with a unique and meaningful piece of artwork that will last a lifetime.
Check out Mishka's recent tattoo pieces and get inspired for your next custom design. Book a free consultation at Restless Mouse Art Tattoo Studio and bring your ideas to life.